Our Partners
There's one thing that's certain; We could not of done this alone. Cometic® was built on the values of loyalty, partnerships , and working together as a team towards a goal bigger than ourselves. When Cometic® was started in 1989, it was very clear these values would never change. Fast forward 30 years later, and we find ourselves looking back on where we've come from, and all the great partnerships we've created along the way.
---
Where it began
Launched by four partners including current Founder and CEO Bob Gorman in 1989, Cometic® was originally dedicated exclusively to the powersports industry. Operating from a tiny 1,500 square foot manufacturing facility, the company produced a mere 900 SKUs in its first year. Today, Cometic®, Inc, is a leading worldwide supplier of gaskets and engine sealing solutions for the Automotive Performance, Powersports, Original Equipment and Remanufactured Engine Industries.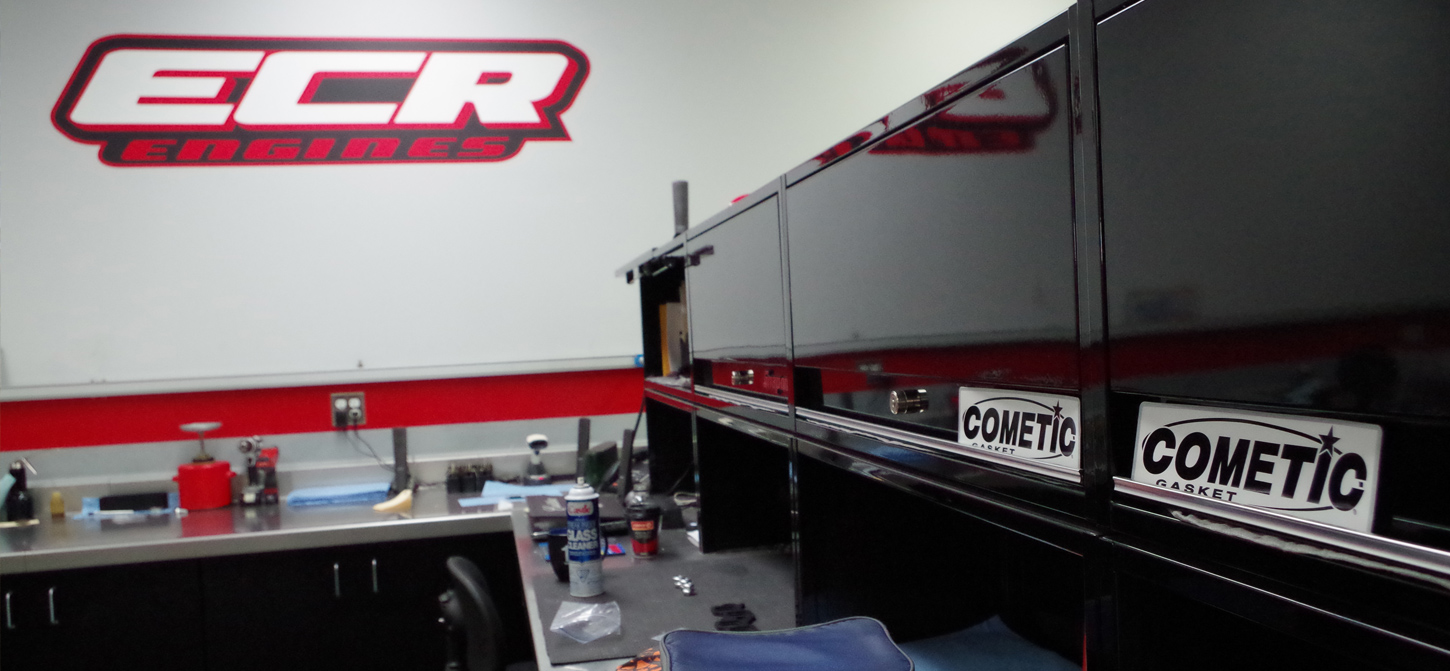 Early on, Cometic® developed several relationships with top race teams across the country, specifically with Richard Childress Racing (RCR) and ECR Engines. Since the beginning, we worked hand in hand with RCR and ECR to test and develop an elite line of performance gaskets that would perform under the most extreme conditions. Their incredible loyalty has helped transform into the global leader in gaskets we are today.
Research & Development
Our partnerships stretch further than the track. Our in-house research and development team would not be able to design and develop high performance gaskets if it wasn't for the incredible engineer teams at ECR Engines, RoushYates, Vance & Hines, and Triad Racing Technologies. Without them, Cometic® wouldn't be able to thoroughly test our gaskets, proving that teamwork truely makes the dream work.
---
RACING
Cometic® is proud to share synergies with a host of racers, race teams, engine builders and sanctioning bodies across the powersports market. These multifaceted partnerships build the foundation for Cometic® to position itself as a leader in the development, validation and reliability in the most demanding of environments.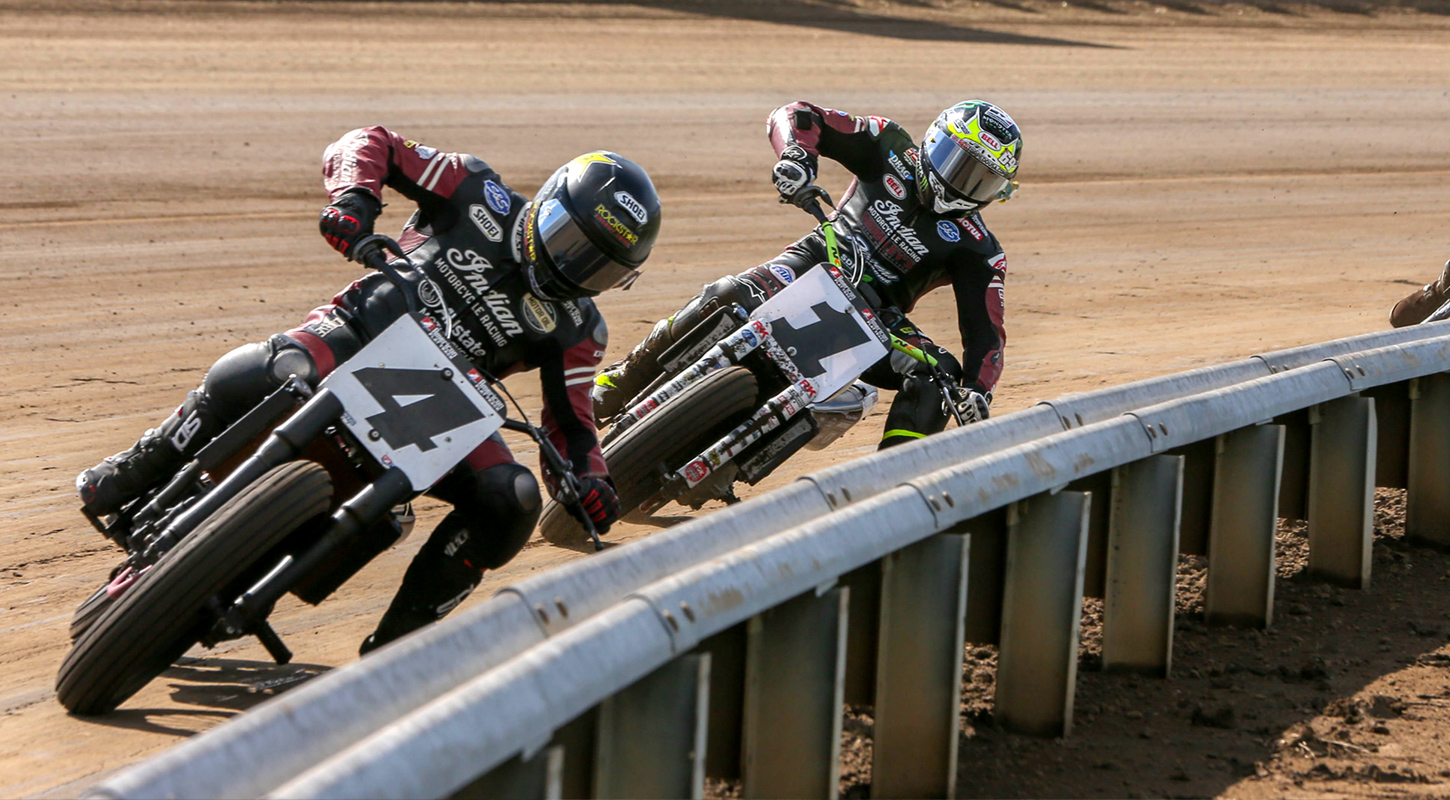 Series Sponsors
Not only does Cometic® take a great amount of pride in the racers and teams we work with, but also the racing series in which our teams compete in. From national sanctioned bodies like Nascar®, ARCA, and American Flat Track to smaller, local series like World Racing Group, WKA, and more, our continued race series support across the country proves that Cometic® eats, breathes, and sleeps racing.
---
Racer Support
Since 1989, Cometic® has forged its reputation on being the "go-to" company for both professional and amateur racers who demand nothing less than unquestioned reliability and the highest level of performance. Our exclusive partnerships with top professional AMA pro racers like Larry McBridge and Ricky Carmichael shows proof that Cometic® is built for the best.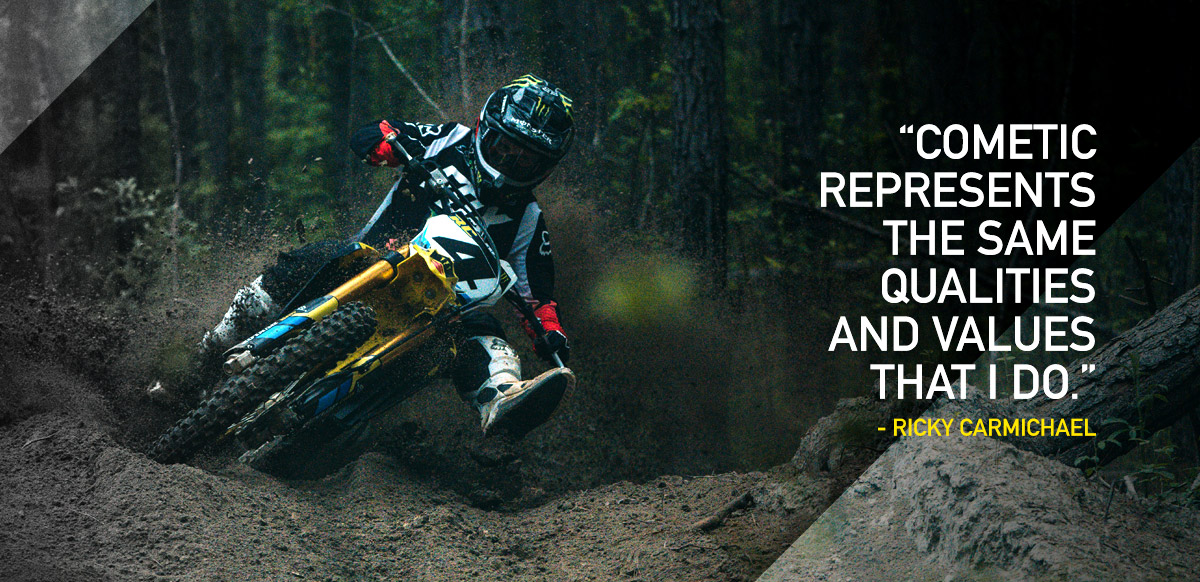 Ricky Carmichael
In keeping with its powersports pedigree, Cometic® selected Carmichael as the ideal celebrity ambassador to help grow the organization and build brand loyalty, while still focusing on the quality that results from being a family-run operation.
"Cometic® takes great pride in associating ourselves with teams and personalities who represent not only themselves but the companies they endorse as champions," said Bob Gorman, Chief Executive Officer of Cometic®®, Inc. "As we continue to build the brand and strengthen our presence in the amateur and professional ranks of motocross and Supercross, it makes sense to align ourselves with Ricky Carmichael. Ricky is a champion in every sense of the word and we're thrilled to have him as part of the Cometic® family."
"I take a tremendous amount of pride in the companies that I align myself with," said Carmichael. "Cometic® is a family-owned and operated business and represents the same qualities and values that I do. Our paths have been very similar. The ownership group at Cometic® is all home grown and that makes our relationship so special. I like to think we've all done it the hard way and that type of work ethic creates a special bond."
Amateur Support
Most importantly, is our support in the amateur market. It is very important to us here at Cometic® is our incredible commitment to supporting racers of all skill levels. We're thrive on supporting some of the best amateur racers in the country, in every series possible. Whether it's a local dirt track or go-kart race, Cometic® is there supporting all of the riders supporting the sport we all love. Over the last 30 years, we've developed an incredible family of avid racers and people.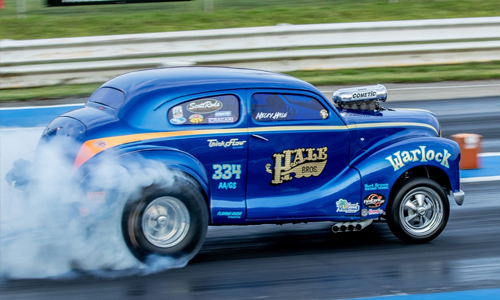 Micky Hale | AA/GS Exhibition
Tech Sales Representative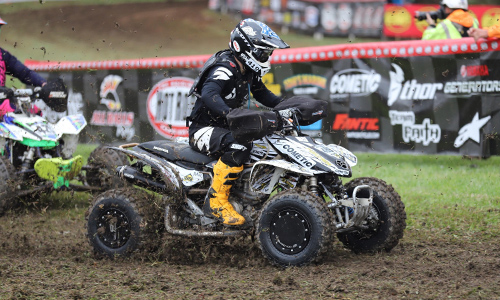 Andrew Blackley | 24+C
Technical Sales/ Powersports Product Line Manager
---
Team Sponsorship
It's very clear that when it comes to racing, the support goes further than the driver. Behind every rider or driver is an incredible team of engineers, mechanics, managers, and sponsors that work together for a goal greater than themselves. Since that is one of our core values, Cometic® fits right into the mixing, supporting national and local race teams across the country.
BMI Karts & Parts
Brian Brown Racing
Cruz Pedregon Racing
Darrell Lanigan Racing
DGR Crosley Racing
KB Racing Pro Stock
Larson Marks Racing
Serco Motorsports
Tom Morgan Racing
WJ